It's August – and so of course that means the return of the #WeActiveChallenge
We hope that you started posting your #AHPsActive photos on 1st August – and if you are reading this wondering what I am talking about, then take a look at the We Communities website to find out more (and of course take part).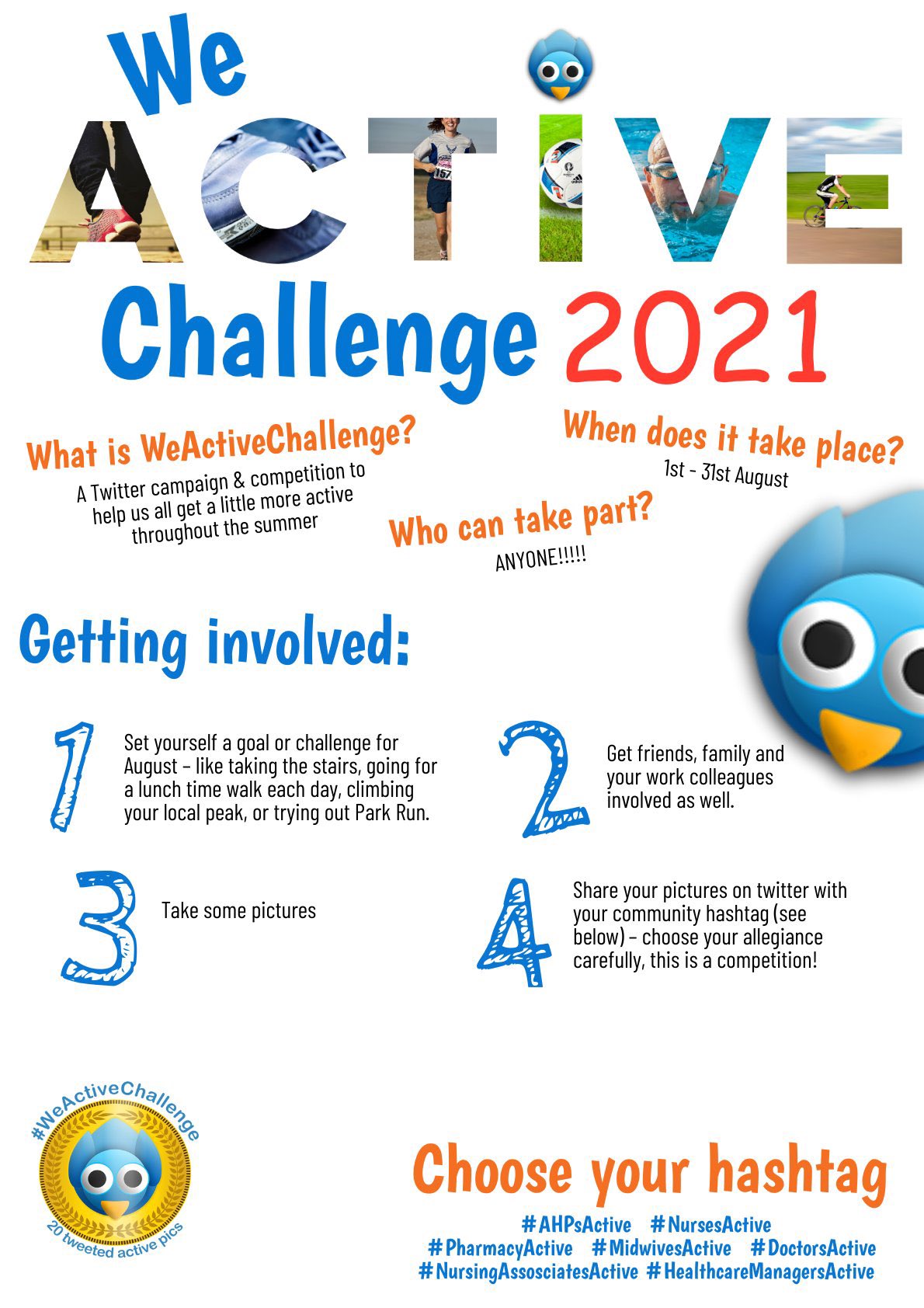 We would love if all of you took part in the We Active Challenge – posting for #AHPsActive of course! But this tweetchat is about far more than just the competition. Our chat two years ago focused on how we can be role models to others for physical activity and last year the chat looked at the benefits to ourselves that being active brings.
This year, the tweet chat on Monday 2nd August at 8pm BST will look at how we remain active through our working lives, from being a student through to retirement (and beyond – do you ever stop being a physiotherapist?). What impact does moving through life stages make – whether that be changes due to forming life partnerships, family life changing or caring responsibilities? What about the impact of ageing – can you really do at age 60 what you did at age 20?
Chat questions
What exercise or physical activity do you do at the moment?
POLL Do you meet the physical activity guidelines (and remember that includes more than 150 minutes of moderate activity!)
Have you changed how active you are as you age?
Have you changed what activities you do as you move through different life stages?
Should you change what you do as you move through different life stages?
How do you motivate yourself to remain active as you move through different life stages.
Chat transcript
Missed the chat? Then catch up with the transcript here